LIFETIME MEMBERSHIP AVAILABLE!
Offer Valid: Sunday - April 22, 2018
Signup Bonus: 100 PLR Articles!
Regular: $47 A Month
Your ONE-TIME Lifetime Membership Fee: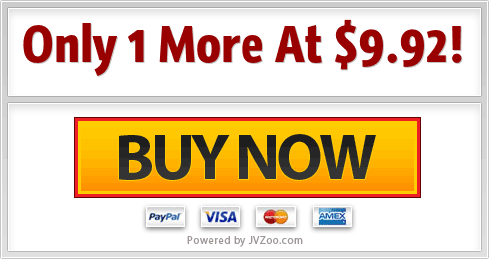 "For Less Than The Cost Of A McDonald's Meal, You Get 25 Top Shelf Articles Each Month With PLR... Without Having To Writing A Single Word of Them"
Just grab one of the few remaining memberships to our exclusive site and watch as all of the content writing is done every month for you... Simply decide where you want to use the content in your internet business and the hard work is finished...
Sunday - April 22, 2018
Dear Fellow Internet Marketer,
What's the most common complaint of successful Internet Marketers? It's trying to come up with "fresh content" every month for their websites!
Successful marketers have learned that website visitors love reading new, original content every month. And each time a visitor comes back to a website, they are more likely to buy something from that site.
Search engines love original content too because it makes them look great with their customers. Think about it: when you use a search engine to search for something, you don't want to see a bunch of ads show up in the search results, right? Of course not! You're looking for good information that will answer your questions.
When it comes to search engine traffic, Google is the 800 pound gorilla because it's the most popular search engine used. When Google says they love original content and will rank a webpage higher that has original content, smart marketers sit up and pay attention.
There's only one problem with creating new content every month to keep your search engine rankings high...
You Can Spend Countless Hours Writing New Content - Before Long, It Will Seem Like You're Constantly Writing...
Writing can be the most grueling task online, especially if you don't like writing. It's very easy to spend a lot of time trying to create new material. I've written many articles, books, and publications so I can definitely feel your content-creating pain.
So you try using everything you can to make writing easier to do. You try doing things like...
Searching for ideas on Google or another search engine


Creating outlines for your next article or ebook


Writing interview questions

Let me ask you a question... Do any of them truly make it easier to write the content? Maybe they do, but they don't save you any time. In fact, you'll spend more time creating your content because you were busy creating tools to make writing content easier!
Which Should You Do First? Create The Writing Tools or Try To "Wing It" and Create The Content Without Notes or Tools?
It's Like Watching A Dog Chase Its Own Tail In Circles and Never Quite Catching It!
There's really only one easy solution that will help grow your business, save you time, and increase your income: Find a consistent content stream.
You absolutely need a content stream that comes in every month that doesn't require you write a single word.
That's where my ArticleWholesaler.com Membership comes in...
What Can Joining ArticleWholesaler.com Do For Your Internet Business?
Benefit #1: Send Your Website Soaring To The Top Of The Search Engine Rankings!
Fact: Nothing will boost your search engine rankings faster than quality original content plastered all over your website.
All of the major Search Engines are using a new technology called Duplicate Content Detection or DCD for short. DCD scans your entire website, then goes out and compares it against all the other Web Pages found on the Internet.
If too many other sites are using the same content that you have on your website, your site will get penalized and your rankings will go down. If your site drops too far in the search engine listings you will see your free search engine traffic quickly dry up.
After all, how many people will search through pages and pages of search engine listings until they find your website listing? The answer is practically none.
As a member of ArticleWholesaler.com, you'll rest easy at night knowing that you don't have to worry about other websites having the same content as you. You get a fresh supply of 25 articles from a new niche every month .
This content is only available to our members. Simply pick which articles you want to use as content and you're finished. Your content will keep your website fresh for your website visitors and the search engines will be delighted. Instead of worrying about being penalized for duplicate content, your site can reach and keep high search engine rankings.
Benefit #2: Attract Hoards Of New Subscribers And Keep Current Ones Loyal Until E-mail Becomes Obsolete...
Every day, hundreds of new websites are born on the Internet. E-commerce has gone from being a "flash in the pan" to a potential business powerhouse operating in cyberspace. Let's face it: As the Internet becomes more business oriented, you need something to stand out from the crowd to attract and build a subscriber list.
The days of just asking people to give their email address has ended. You need to give them the reasons why they should give up their email and contact information. Your visitors expect to be sold now. They know the proverbial "pitch" is coming. And if you don't give them something of extremely high "perceived value" for signing up for your mailing list, then they won't give you their email address.
The possibilities are practically endless. If you use all of my ArticleWholesaler.com, you have great content for countless "power-packed" eCourses and Free Reports.
Benefit #3: Use Our Exclusive Content To Create Dozens of Incentives For Your Subscribers!
The truth is, being able to provide quality content is going to keep your subscribers happy.
If you consistently send informative & interesting information to your list, they will be more than happy to go the websites selling products that you suggest to them. That's because you have become a trusted ally instead of nagging, whiny salesman.
We Give You Enough Content To Spread Out Over Years If You Choose So! And Your Subscribers Will Always Happy :)
Benefit #4: Make Your Products 100% Unique
Have you ever seen dozens of products on the market that are using the same bonus products to package with their paid product? This is business suicide!
Nothing says "I'm being cheap and lazy" than a product that has the same bonus items that 40 other sites are offering. Or worse, bonuses that can be found for free on other websites!
As a ArticleWholesaler.com member, you can quickly add 100% original bonus items to your products. Just choose what content you need from the 25 articles you have access to each month, repackage them into an ebook with your website information on it.
Voila! You just created original Bonus Items that make your paid product even more powerful.
A customer will be much more likely to buy and trust a website that offers unique, original bonuses and products. It shows that the business really wants their customers to get value from their products.
Benefit #5: Quickly Create Your Own "Guru" Status In A New Niche
Let me ask you a question... Are you looking to seriously increase your online income?
Nothing Says "Top Notch Professional" More Than Someone Who Is Constantly Producing Fresh Content That Various Markets Love.
If you are providing new information for your subscribers every week they will view you as being on the "cutting edge" of the market.
They will know that you have your finger firmly on the pulse of your market and will recognize you as the #1 Authority on the subject.
Nothing brings in more Joint Ventures, links to your sites, and public recognition than being viewed as an expert in your market.
Gaining this business edge means you will gain more sales, higher income, while doing less work.
9 Ways You Can Pull in a Hefty Income Using The Premium Content in ArticleWholesaler.com...
Create Quality E-books That Your Customers Will Love...


Package the 25 Articles as a Free Report That Other People Can Give Away To Promote Your Niche Site.


Create a Content Packed Site and Put Your Google Adsense Code Into Every Page... Instant Hands-Free Adsense Income!


Choose From 25 Articles Every Month and Just Load Your Autoresponder To Send Out 1 Article Each Week -- You Have Your Newsletter Done For The Next Month!


Add a Monthly eCourse to Your Products as a Bonus... Cut Down on Refunds Because They Want The Rest of the Quality eCourse That Continues Past the Refund Deadline!


Use the Articles To Attract New Subscribers and Clients To Opt-In... Then Use More of The Articles To Follow-up With Them and Make Additional Special Offers.


Package the Articles Into a Full-fledged Product and Sell It!


Submit the Articles Under Your Name To Article Directories... Get More Traffic, Links To Your Site, and Higher Search Engine Rankings.


Create E-books That You Can Plug Affiliate Links Into... Generate Additional Affiliate Income For You or Someone Else.

That's just a few of the things you can do with this high quality content.
Imagine some of the other things you could use this content for! It isn't hard to see all of the options that you have with this content.
Of course, this isn't any of the software generated garbage being passed off as content on many websites. This is content created by experienced writers -- so you will be proud to display, share, and sell this information with your customers.
My writers are working hard to make sure that you get 25 fresh articles every month so you never run out of fresh content. ANd you can enter all our well-researched niches so you can do business selling products in that niche!
Every month, you get a new niche so you can create your own multiple streams of income.
Your customers (and competitors) will wonder, "How are you producing so much great content?" Of course, they'll never know your secret weapon -- your membership to Article Wholesaler!
How Much Could You Spend To Get 25 Original Content Articles Each Month?
If you hired someone from Elance or another outsourcing website, you'd get a quote of $10-$12 per article depending on what you wanted them to write. That's $250+ per month for article writing! Let's go cheapo and hire a 2nd-rate ghostwriter from Fiverr for $5 each article... 25 articles would cost you $125 clearly!
...I'm Ready To Offer You a 88.8% Discount Over What You Would Have To Pay Someone Else To Write 25 Articles Each Month For You
By using the buying power of my membership site, I have been able to dramatically slash the cost of getting every article written. I want to share that savings with you.
It won't cost $250 per month to get 25 original articles.
In fact your membership to my site is a measly $47 a month.
Regular: $47 A Month - LIFETIME MEMBERSHIP AVAILABLE! Valid: Sunday - April 22, 2018
Signup Bonus: 100 PLR Articles!
Your ONE-TIME Lifetime Membership Fee: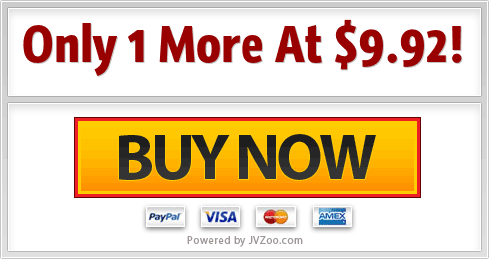 That's peanuts. Think about it... it' s less than the cost of a greasy burger and you get access to premium content that you can use countless different ways to make more money. How much nicer could your romantic dinner be if you can use some of your newly found business income to pay for it?
And I'm going to take all of the risk and put it squarely on my shoulders....
No Strings Attached Guarantee -- Your Membership Is 100% Guaranteed To Make You Money Or I'll Buy It Back From You!
You heard right. I will buy back your membership if the articles don't make you income and help you gain notoriety.
And just for taking ArticleWholesaler.com for a spin, I'll let you keep the articles you receive as my gift to you
I'm taking all the risk so that you have every reason to act now.
Just try ArticleWholesaler.com for one month and I'm sure you'll agree it's the best investment you've ever made online.
Let's be completely honest... I wouldn't put my own reputation at risk if I thought for one second you wouldn't be absolutely happy!
Memberships Are Extremely Limited -- Get Yours Now Or You Risk Being Left Out In The Cold
I am limiting the amount of memberships that are up for grabs to protect the value of the content for all of the other members.
Only 500 488 are remaining so if you wait and the available memberships sell out, you're out of luck.
Simply decide where you want to use the content in your internet business and the hard work is finished.
Save Countless Hours Writing Your Own Content And I'll Deliver It Every Month To You In Mere Minutes!

Join Us Right Now And You'll Be Downloading This Month's Article Package In 2 Minutes Flat!

Regular: $47 A Month - LIFETIME MEMBERSHIP AVAILABLE! Valid: Sunday - April 22, 2018
Your ONE-TIME Lifetime Membership Fee: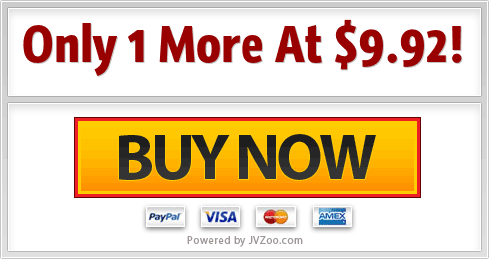 Signup Bonus: 100 PLR Articles!
P.S. I fully expect our remaining membership spots to fill quickly, so please don't delay. Once all of the memberships sell out, I won't make any more spots available. Don't ask because I'm not going to make any exceptions. For less than a meal at McDonald's, you can join the content elite!
No, Thanks! I'm Afraid I Have To Say Goodbye To This Offer Forever...
Click here To Get A Free Gift Package Instead...